You are known by the company you keep. At The Fernau Group we are proud to keep company with firms and organizations that are leaders in their industries and in the community.

Flourishing sales with the development and execution of comprehensive and progressive marketing plans.

$1 million in internet sales from award-winning site in 1999 – Houstonian Hotel, Club & Spa ($60,000 investment)
35 % increase in low period hotel room sales – Houstonian Hotel, Club & Spa
Development of campus-wide marketing plan leading to cohesive marketing of four entities. Results: sold-out club memberships, and near-capacity event and program sales, record-setting group and room sales – Houstonian Hotel, Club & Spa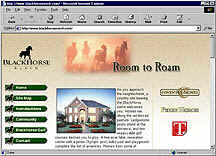 Home sales significantly ahead of projections – BlackHorse Ranch
$225,000 advertising campaign delivered on time and on budget – BlackHorse Ranch
25% increase in research funding due in part to increased recognition of medical school accomplishments - University of Texas-Houston Health Science Center
$350,000 in direct catalog sales within 10 days covering the cost of catalog production– Borsheim's Jewelry
80% increase in engagement and bridal registry sales in one year initiated from bi-monthly Bridal publication produced at a $4,000 profit to company
50% increase in advertising exposure at no additional cost with initiation and negotiation of co-op advertising program – Borsheim's Jewelry
30% increase in holiday sales as a result of award-winning local and regional holiday campaign – Borsheim's Jewelry
25% savings in advertising budget with a 15% increase in placement due to yearly planning and budget – Buffalo Farm Equipment
15% increase in sales and 40% increase in media exposure with national branding campaign – Buffalo Farm Equipment
The message out – loud and clear.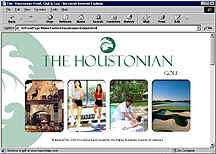 Doubled public relations exposure ($3.6 million) in two years – Houstonian Hotel, Club & Spa
National recognition leading to being named in Golf Magazine "Top Ten You Can Play" for 2000 – Houstonian Golf Club
Tripled national public relations exposure and doubled local exposure for medical research – University of Texas-Houston Health Science Center
$200,000 plus garnered in local and national publicity from statewide child safety seat coalition personally formed and chaired – with 4, 000 families assisted in the first year. Collaborated with four other states start similar programs. – Omaha Children's Hospital
$350,000 in direct catalog sales within 10 days covering for cost of catalog production– Borsheim's Jewelry
$600,000 in sales, plus $110,000 in national exposure and 2500 in attendance at initial National Ridge Till Conference – Buffalo Farm Equipment
Managing editor of 10 various publications for internal and external audiences

Stellar promotional, fundraising and professional events.

Initiated new holiday tradition – gaining $90,000 in PR and 1000 in attendance in first year –Houstonian Hotel, Club & Spa
$2.4 million in charitable contributions and $1 million in publicity for various organizations in 1999 – Houstonian Hotel, Club & Spa
Grand opening of Houston's first, school-based community clinic. Opening garnered $140,000 in local and national publicity – University of Texas-Houston Health Science Center
International praise for star studded Boy's Town / Faberge event – Borsheim's Jewelry
Numerous, celebrity events for publicity and sales, Richard Gere – Tibet Symposium; President George Bush and Larry King Live TV show taping; Martina Navratilova & Zina Garrison– Tag Heuer promotion; Bette Midler and Robert Townsend production of movie Jackie's Back; Micky Rooney and Theodore Faberge in Boy's Town / Faberge event, Michael Jordon visit to Children's Hospital; General Robert Stafford – NASA astronaut – education tour of Omaha schools in coordination with Omega watches; Chuck Norris and Kick Drugs Out of America; Tara Lapinski taping for Disney Channel kids special, Mary Lou Rettan various interviews and events
---
©2001, The Fernau Group. All Rights Reserved.